How to submit
Cosmic Double accepts submission for our online publication through our Submittable page. Please do not email us your submissions. If you require accommodations to submit your piece, please let us know at cosmicdoublejournal@gmail.com.

We are currently accepting submissions.
>Always open: essay submissions
>Nov 1 – Jan 5: "Where We Come From" special edition – featuring writers who identify as adoptees, birthparents, donor-conceived, or discoverers of genetic secrets in their immediate families.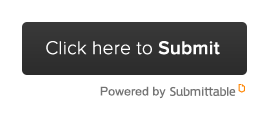 What we're looking for
We are working to break down the barrier to publishing by seeking works for folks who traditionally have difficulty accessing the publishing world or are underrepresented. This includes, but is in no way limited to:
>Black, indigenous, & other writers of color
>Members of the LGBTQ+ community
>Adopted, displaced, or separated writers
>Writers without formal education, including high school, college, or masters level degrees
>Writers with mental or physical disabilities
>New & emerging writers

We are happy to publish you regardless of your background, and we encourage all writers to send in their work. Our statement above is meant to be inclusive, not exclusive.
All we ask is that your work makes us think twice. Whether that's through unique plots, storytelling devices, or form, we want to do a double-take when we read your work.

Cosmic Double reserves the right to refuse any writing that does not support the inclusive community we are developing, and under no circumstances will we publish work that seeks to actively harm others.
Submission guidelines
General
>Simultaneous submissions are fine, but please let us know if your work is accepted elsewhere. If your work is accepted elsewhere, we are unable to publish it.
>Your work must be previously unpublished.
>Do not include your name or identifying information on the piece itself.
>Include a short, third-person bio when you submit.
>We are currently unable to pay for submissions, but hope to do so in the future.

Essays
If you'd like examples of the style of essay we're hoping to publish, please consider reading work by Roxanne Gay and Sloane Crosley to get our vibe.
>Send one document containing one essay.
>No more than 4 double-spaced pages in length.

Fiction
>Send one document containing micro, flash, and short stories between 100 & 5,000 words. If your piece is over 20 pages, we probably won't have a chance to review it unless it's truly outstanding.
>Micro and flash submissions can contain up to 4 pieces totaling 5,000 words. Each piece must be at least 100 words.
>Please double space and use a 12-point font.

Poetry
>Send one document containing up to 4 poems or a maximum of 8 pages
>We prefer PDF format to retain your formatting, but also accept .doc and .docx